Shopping Cart
Your Cart is Empty
There was an error with PayPal
Click here to try again
Thank you for your business!
You should be receiving an order confirmation from Paypal shortly.
Exit Shopping Cart
We were so thrilled when Lee & Jessica Goldberg contacted us to design a candy buffet for their son Ethan's Bar Mitzvah.  A few years ago, we created an 18 foot candy table for their daughter, Emily's fashion themed Bar Mitzvah at The Loading Dock in Stamford, so we were so happy when they reached out to us again.  Jessica and Lee throw the most amazing parties so we knew this would be a great event.
Take a look at Ethan's Vintage Red Sox Candy Buffet.....
Custom Red Sox Whirly Pops
We used vintage baseball frames throughout the candy table
Since only half of The Candy Brigade was available for the party, I had to get an assistant for the night.  The party was on Valentine's Day and we were going to be hanging at the Ritz Carlton, so I thought it would be a good idea to bring my better half (who happens to be the  biggest New York Yankees fan that I know).  
The Candy Brigade had such a great time at prom!   It brought back  fond memories of our prom (except we didn't see any signs of big dresses or big hair....thank  goodness). 

What did we see? CANDY, CANDY,CANDY. The Candy Brigade designed a 30 foot longcandy buffet for the Berlin High School Junior Prom which was held at the Aqua Turf last Saturday.    This candy buffet was huge!  The display consisted of 30 jars and over 200 lbs of candy!  Can you say tummy ache?
A special thank you to the Berlin High School Junior Prom Committee for inviting us!  We had such a great time!

Here are some of our favorite pictures from prom.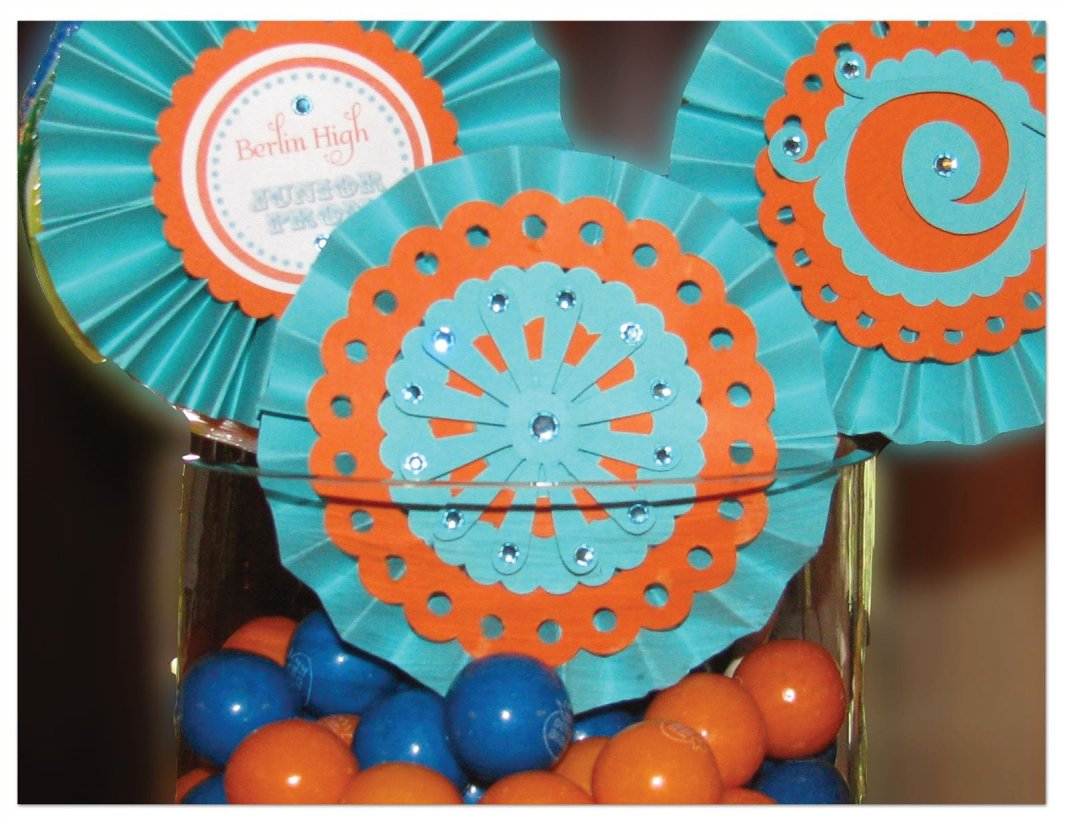 Check out our handmade Whirly Pop Tops with bling.





PROM!!!!!!! Yes, that's right....  we are going back to prom.   No, we didn't get invited by a couple of teenage boys (that would be weird).  





So............... who invited us?  





The Berlin High School Junior Prom Committee.     They are having a CandyLand  themed prom and they asked The Candy Brigade to help them out.    We are creating a HUGE candy buffet for the event.  We are designing a really fun candy table in bright, vibrant colors with over 20 different candies and 30 candy jars.  We are having WAY TOO MUCH FUN with this one!





We have been busy, busy, busy preparing for prom, but wanted to take a break to share a few sneak peek pictures.  


0

/