Shopping Cart
Your Cart is Empty
There was an error with PayPal
Click here to try again
Thank you for your business!
You should be receiving an order confirmation from Paypal shortly.
Exit Shopping Cart
We're so excited to share photos of the white & silver candy & dessert table that we created for Stephanie & Michael's wedding at the
Saybrook Point Inn.
We met the beautiful bride, Stephanie at the Hartford Bridal Expo, where she fell in love with the glitzy white & silver candy table that we had on display.  Stephanie was envisioning something very similar for their elegant wedding at the Inn..........lots of bling, tons of glam & loads of goodies.    This wedding was right up our alley!
Take a look at the 12 foot spread of delicious desserts & candies that Stephanie & Michael provided to their wedding guests.  We heard the table was a huge hit!
Designer Chocolate Covered Oreos & Personalized Candy Buffet Sign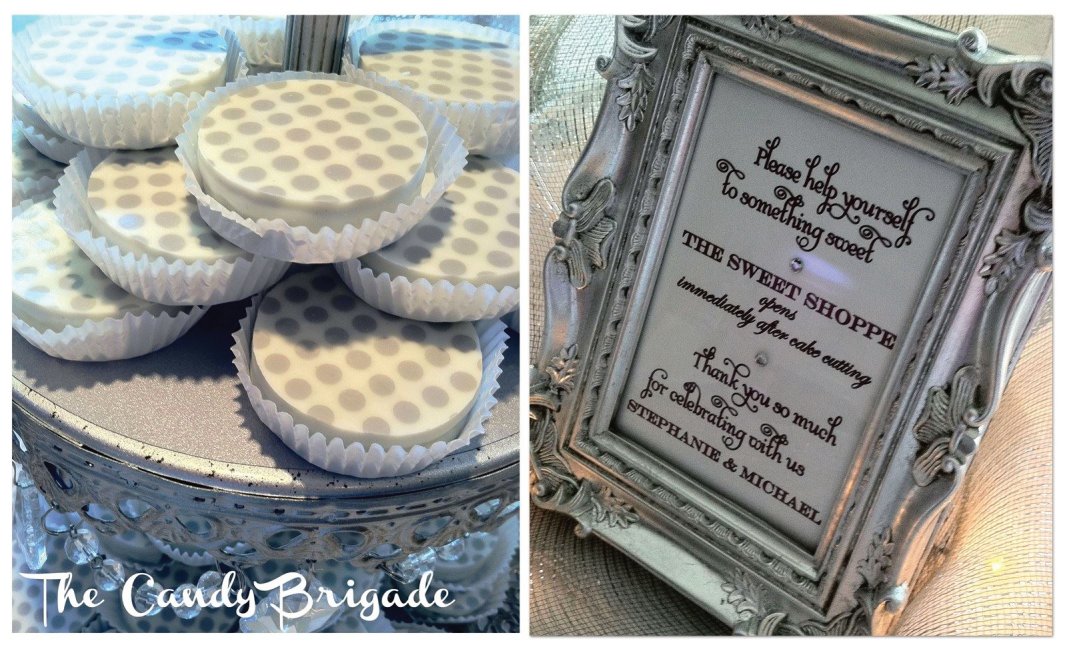 The very popular Jumbo Cupcakes......with cupcake wrappers & signs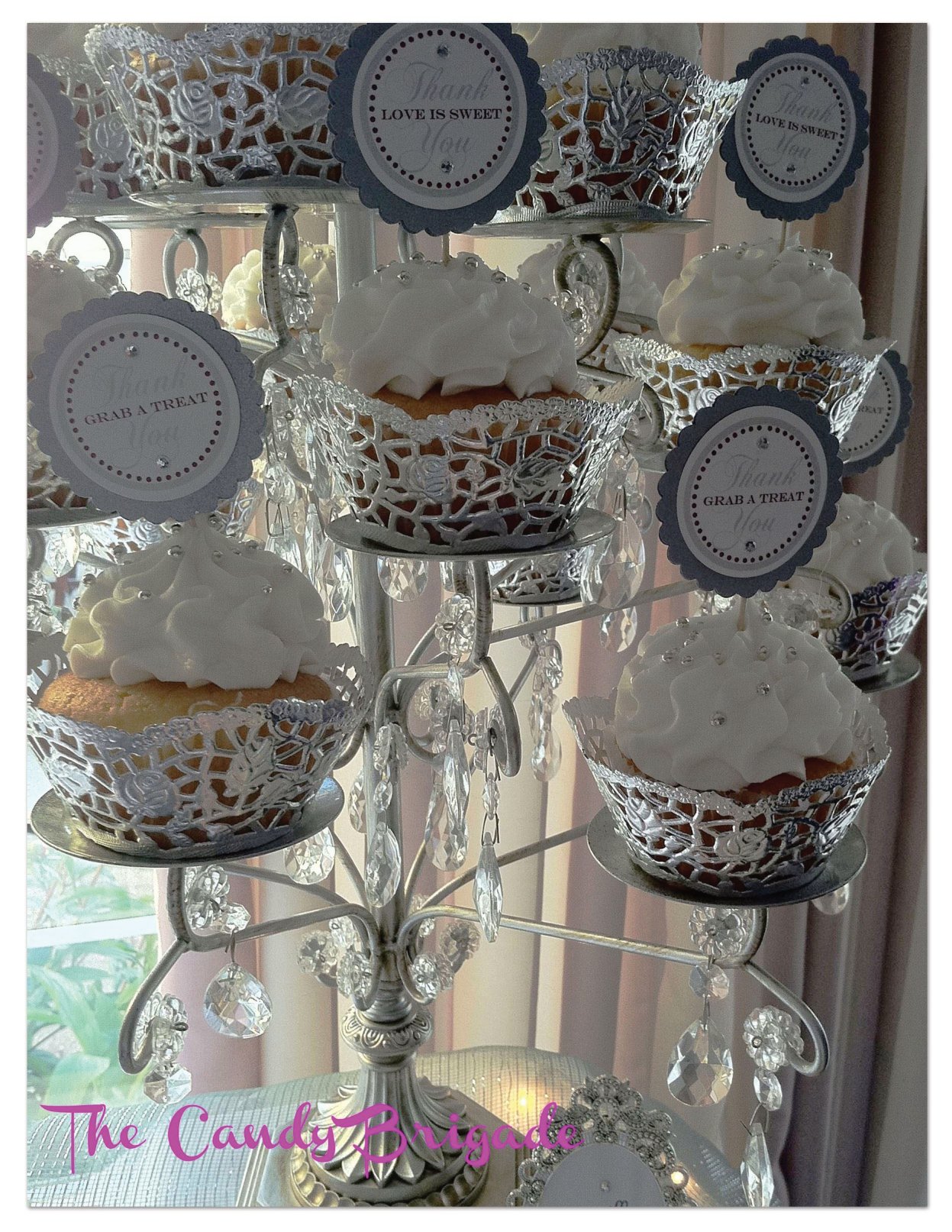 Polka Dot Oreos & Rock Candy Bling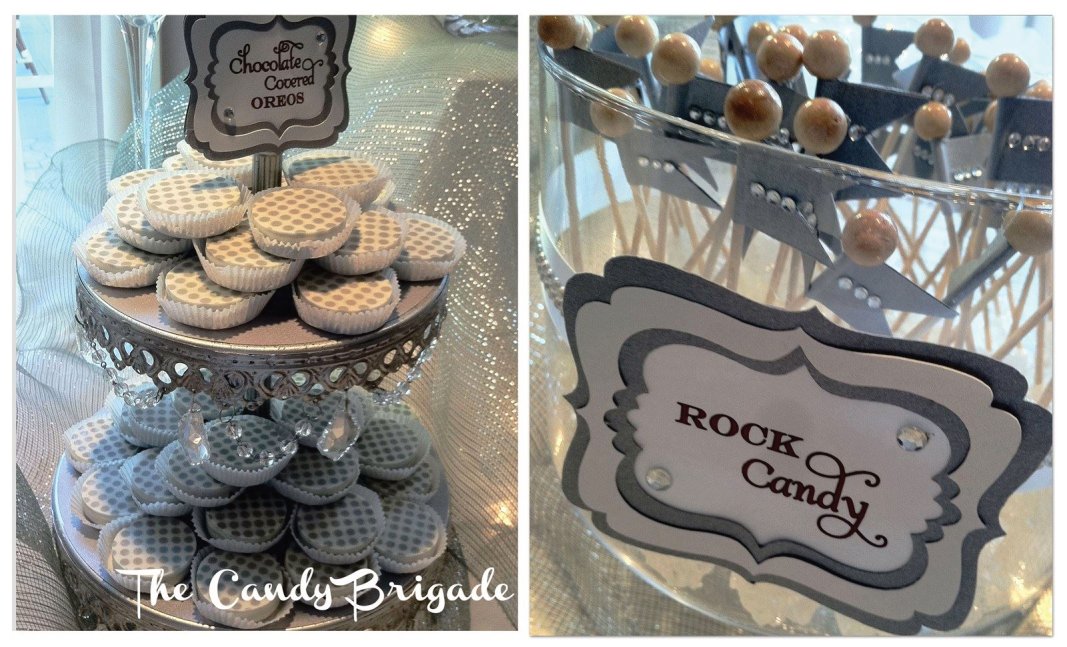 More pics of the table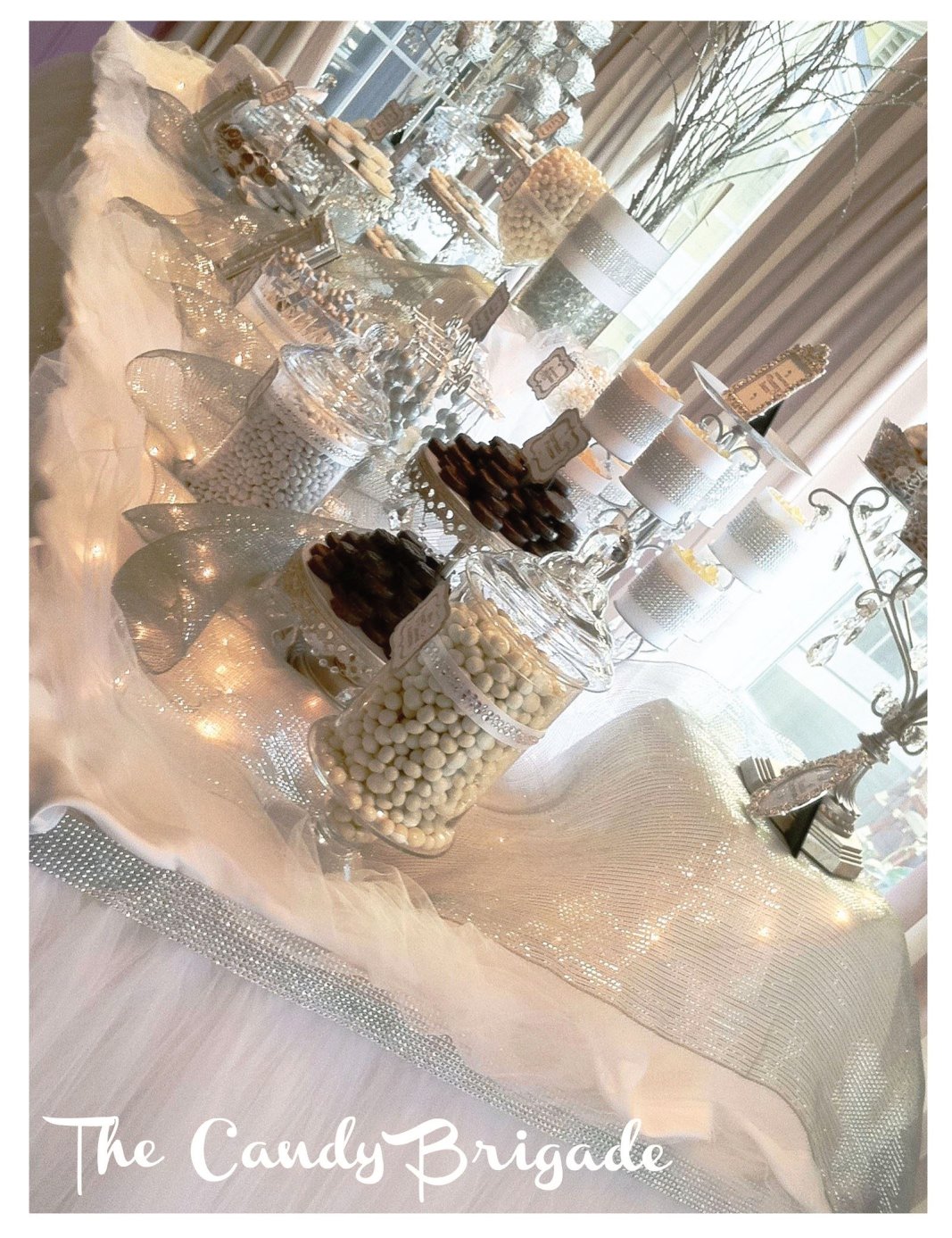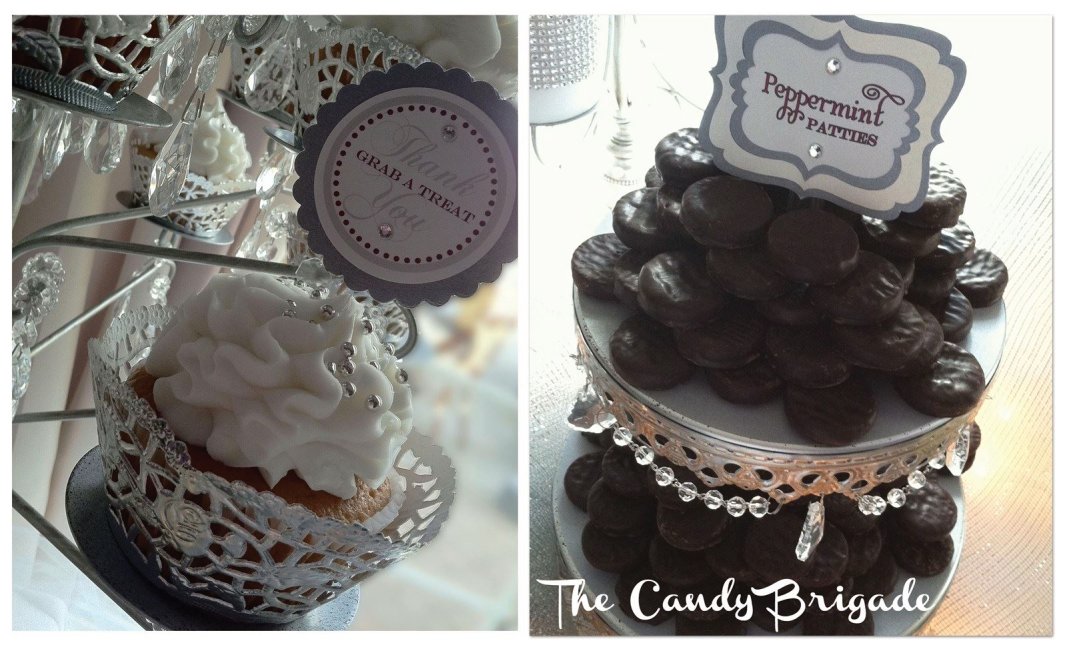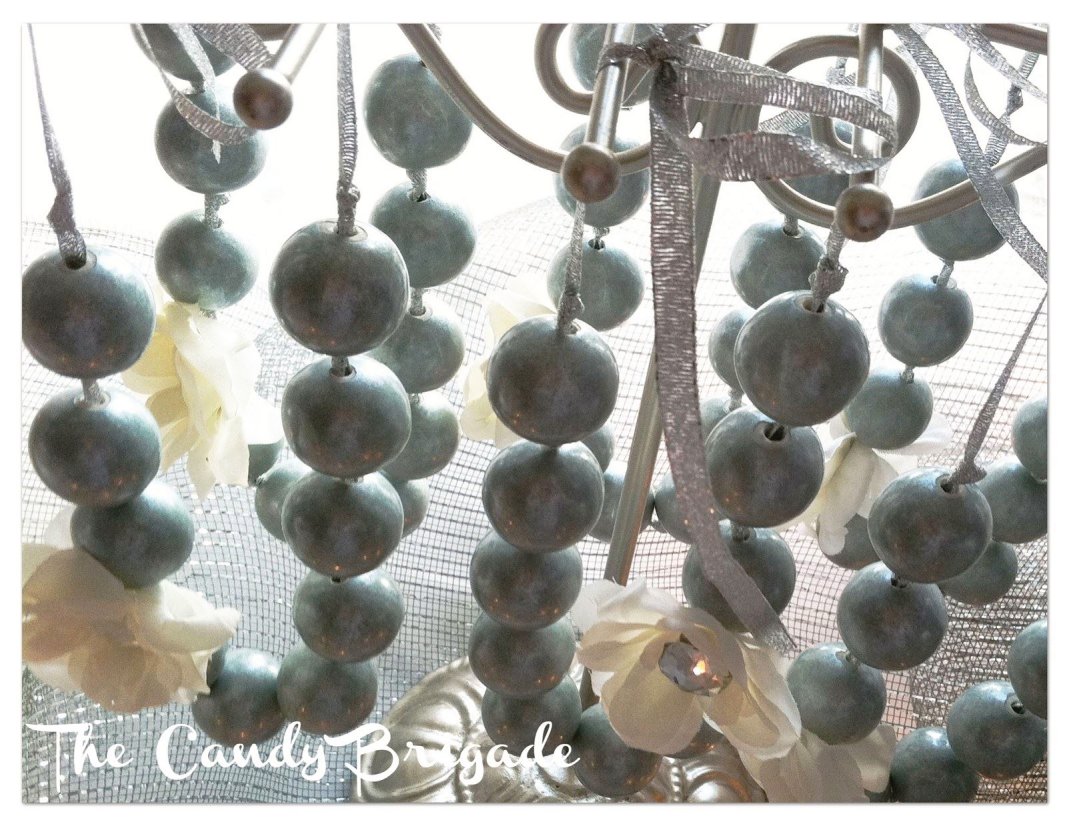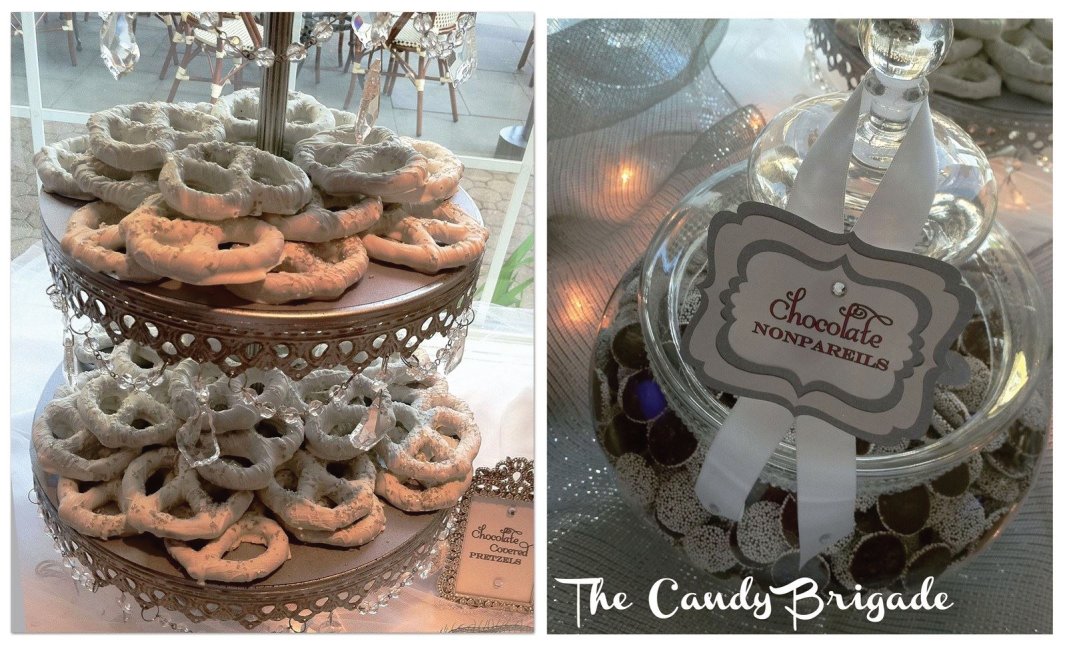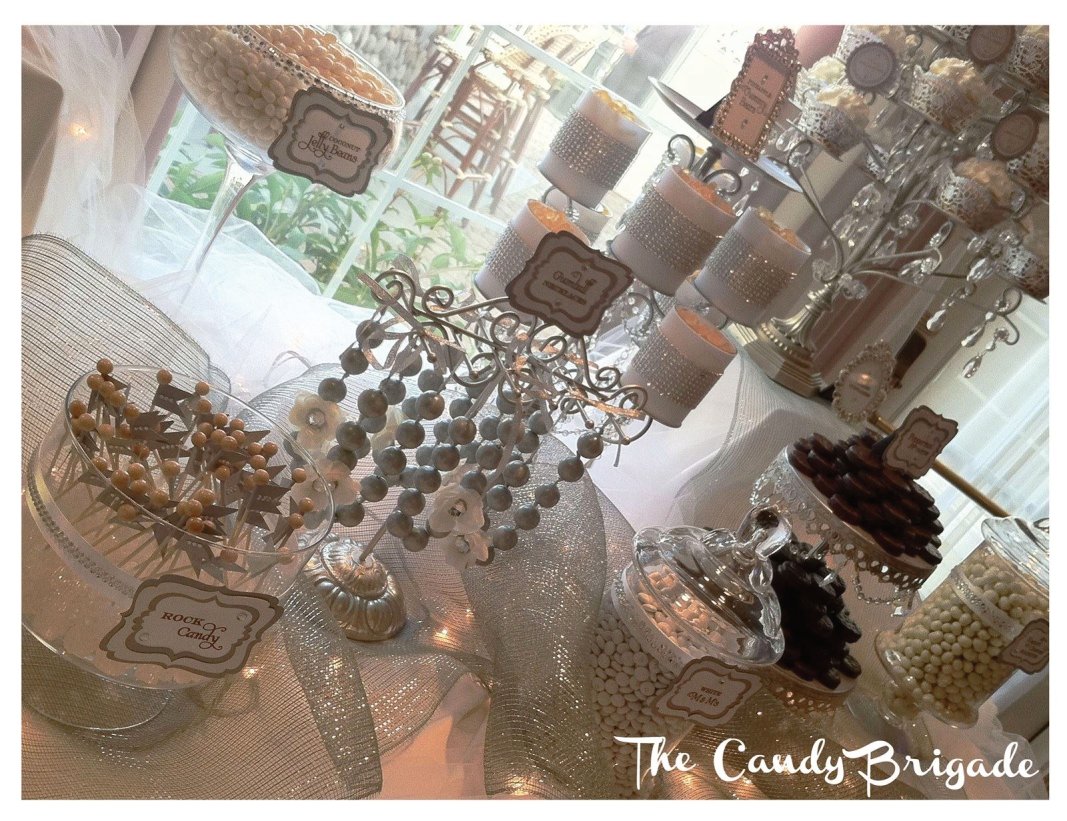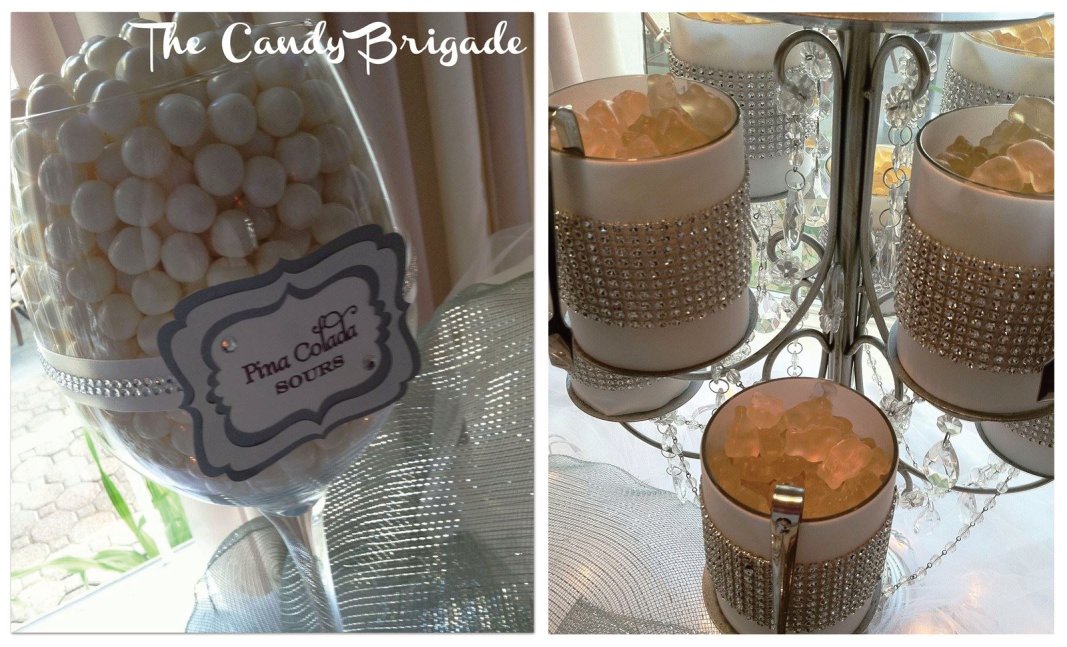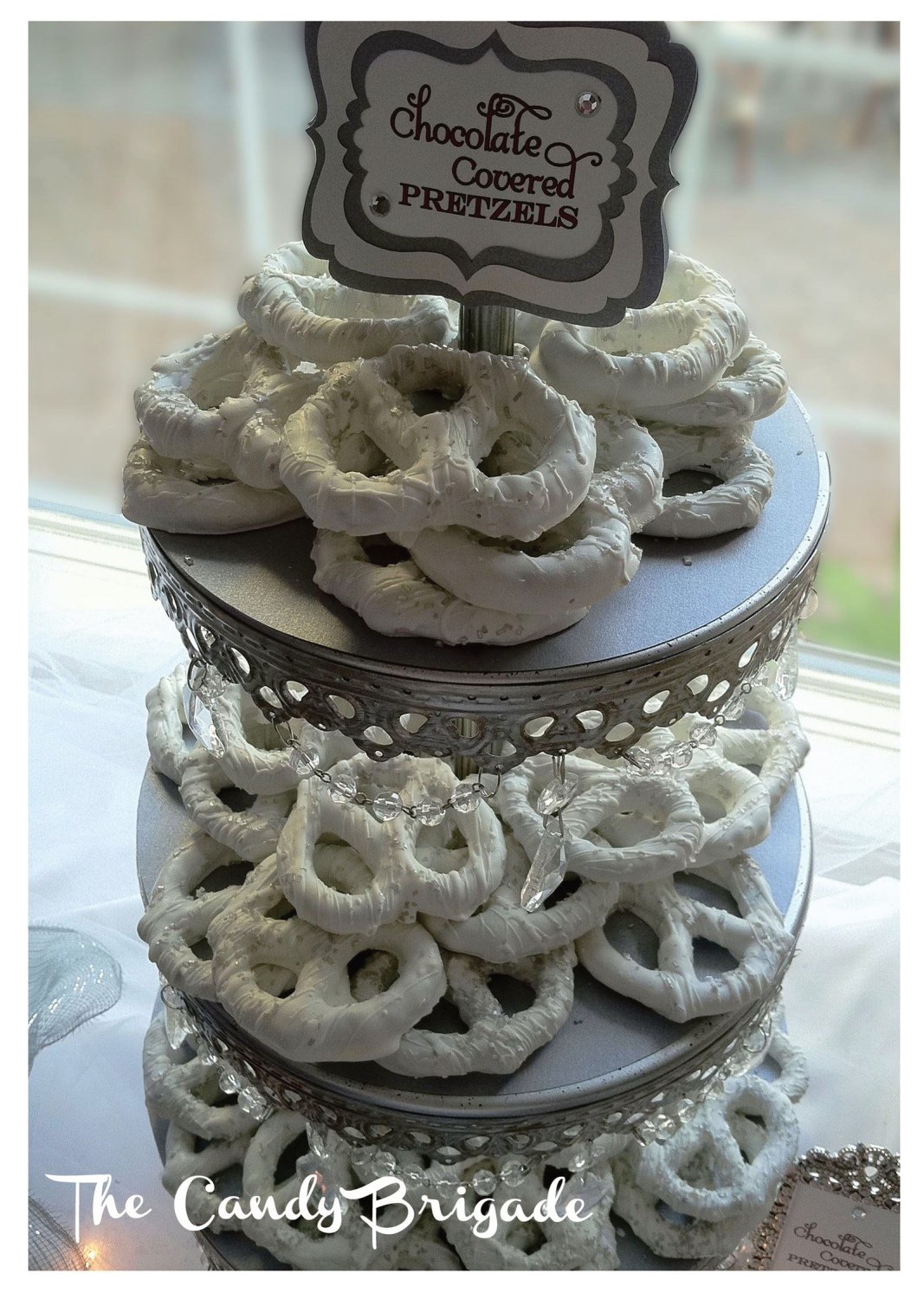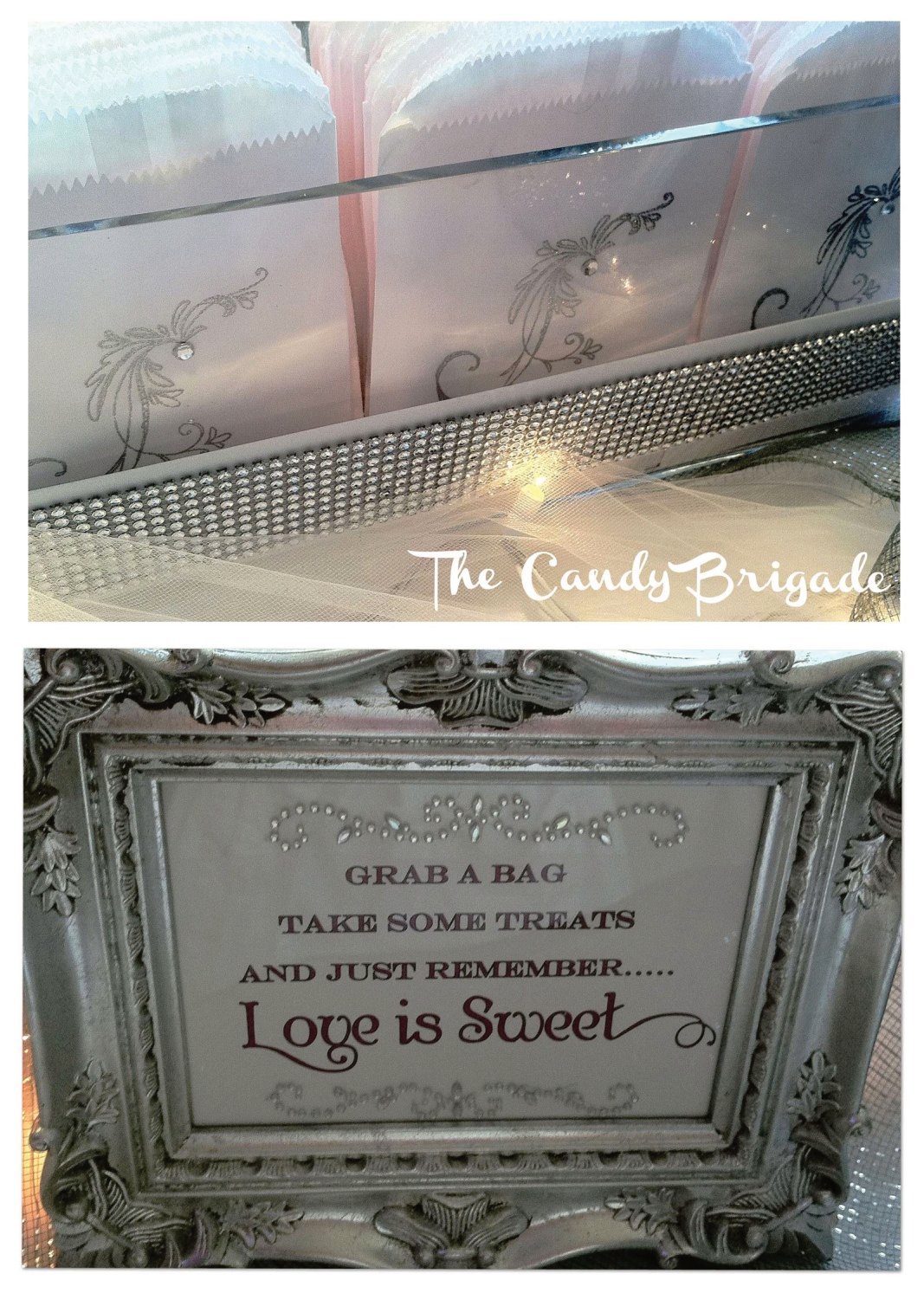 Would you like us to create a candy or dessert table for your next event?  Please e-mail us at 
[email protected]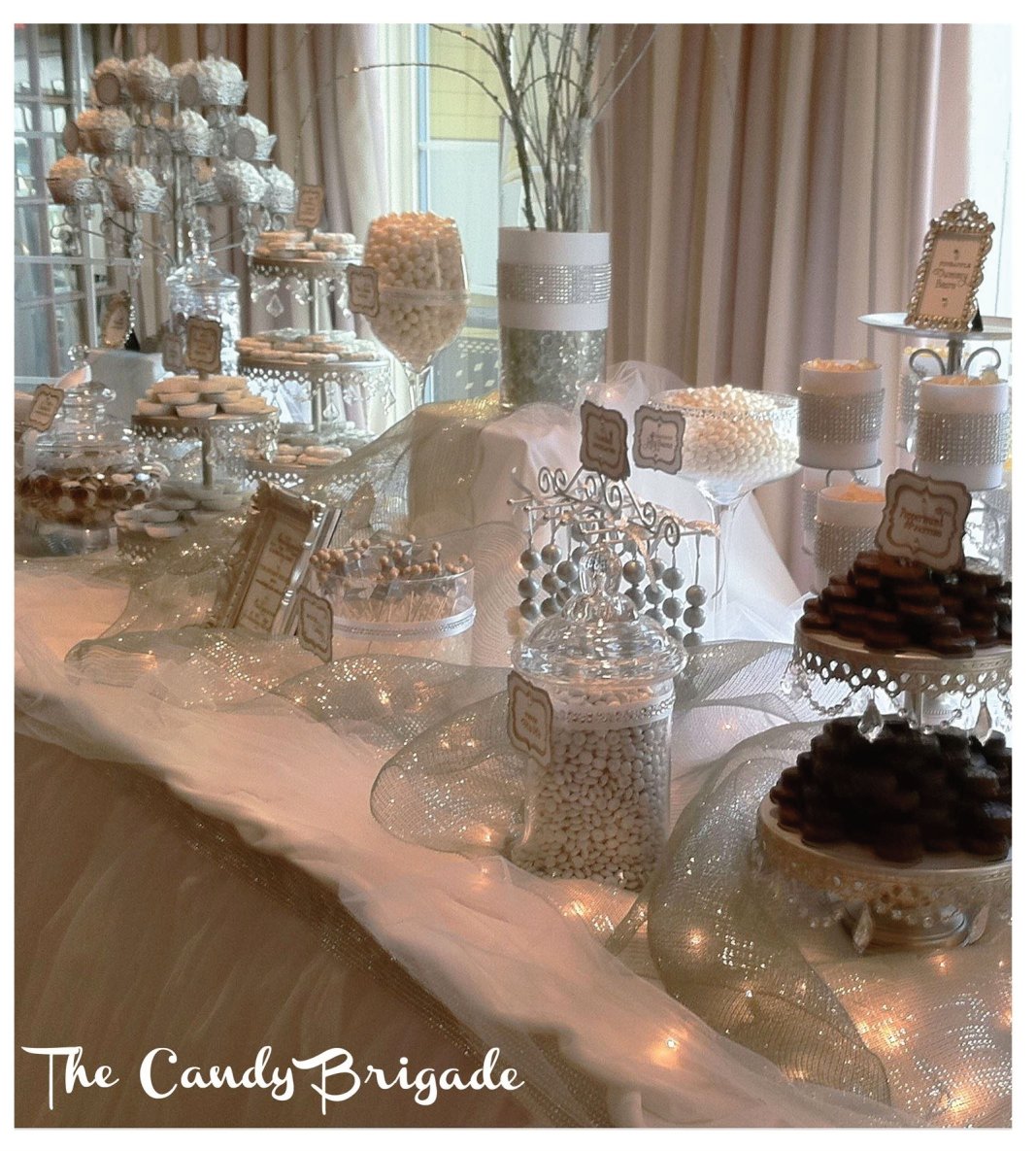 Marisa reached out to us  about a month ago to ask if we would be interested in participating in a Snow White inspired photo shoot with a group of other very talented local vendors.  Ummmm....of course!  We immediately started thinking about what we wanted to create for the shoot.  It didn't take long to decide that we wanted to design a rustic dessert table for Snow White & her seven little friends that would coordinate with the whimsy woodland theme that Marisa was envisioning.  For the table design, we rounded up our blue birds, branches, moss and our very popular rustic table skirt.  For desserts?  Our Mini Apple Pies, Chocolate Covered Oreos, and Chocolate Covered Apples had to make an appearance.  We made an apple for each dwarf and an oh so special apple for Snow White.
Here is the team of incredible individuals that participated in this amazing project.
We made a fancy little apple just for Snow White.  The apple was displayed on our handmade rustic swing, which we hung from manzanita branches.
Seven mini apple pies..........one for each dwarf.
The beautiful Snow White
Apple pies
What a great weekend!  We spent Saturday and Sunday at the CT Bridal Expo where we met so many awesome people!!  


We displayed our popular Tiffany Themed Candy Buffet.  The table contained all of our favorite sweets - Chocolate Covered Oreos, Custom Designed Gumball Necklaces, Chocolate Covered Twinkies, Rock Candy on a Stick, Giant Pixy Stix, Chocolate Covered Apples and more.
We're going to do this blog in 2 parts as we have so much to share.    Here are a few pics from the show.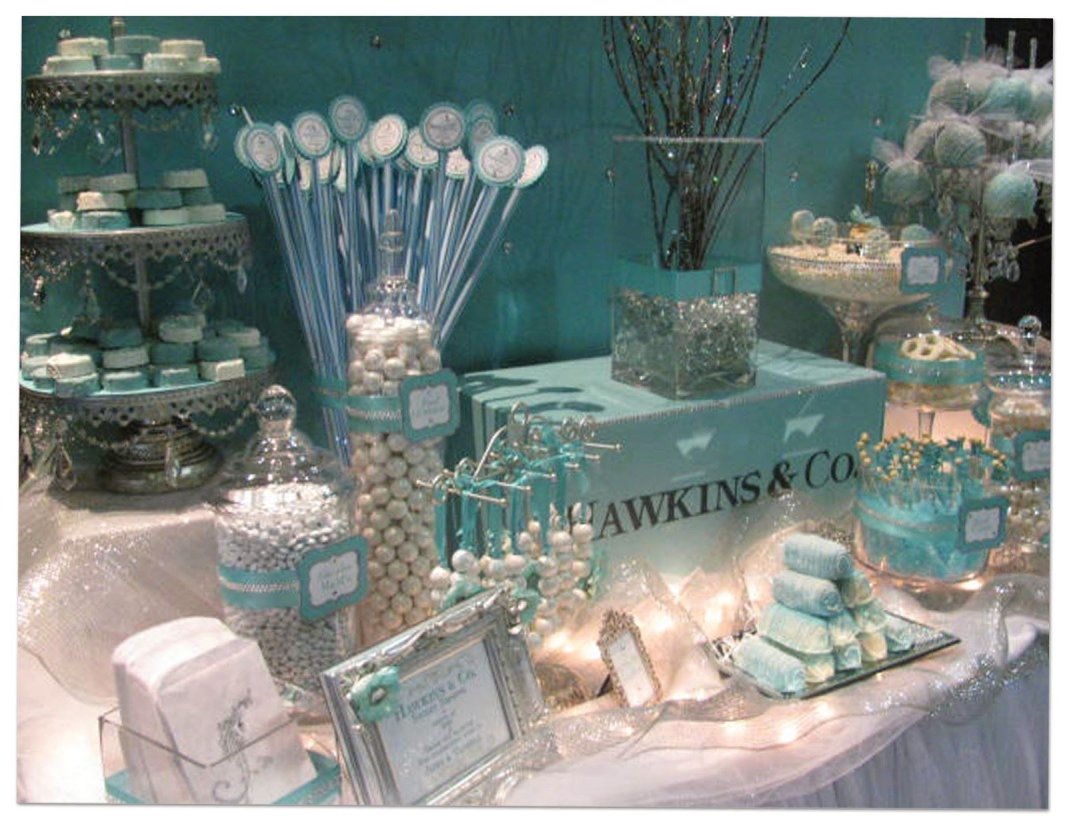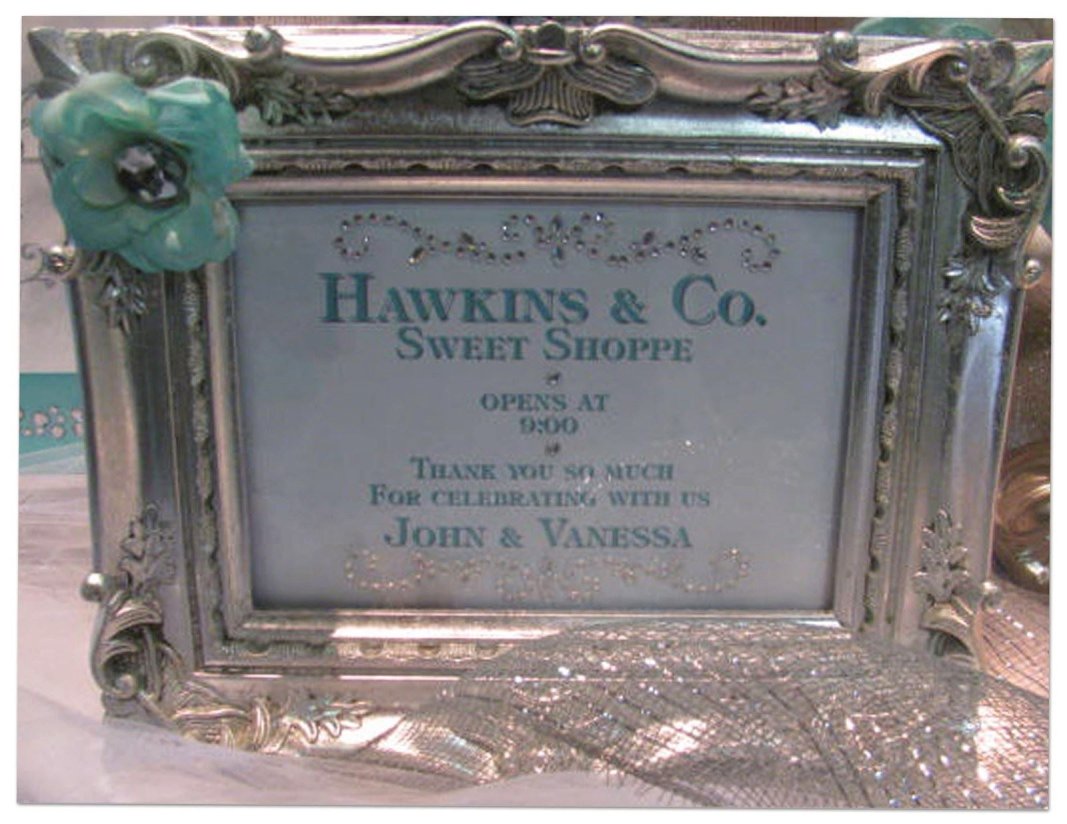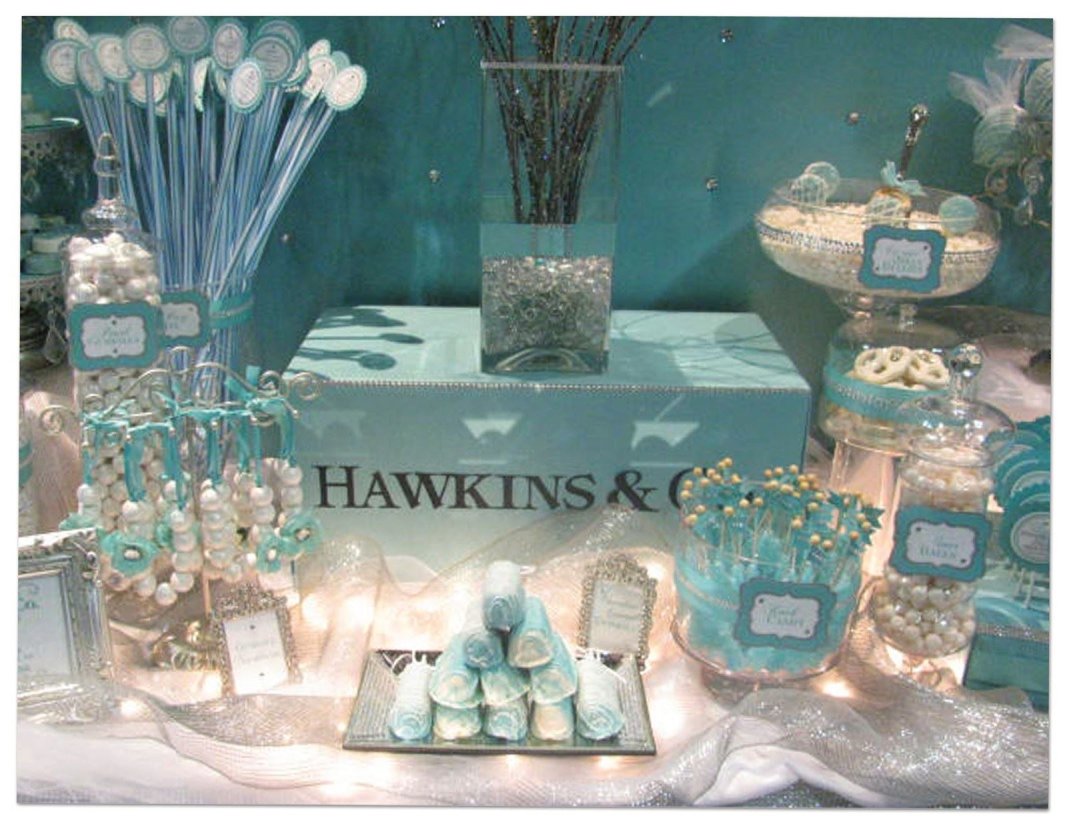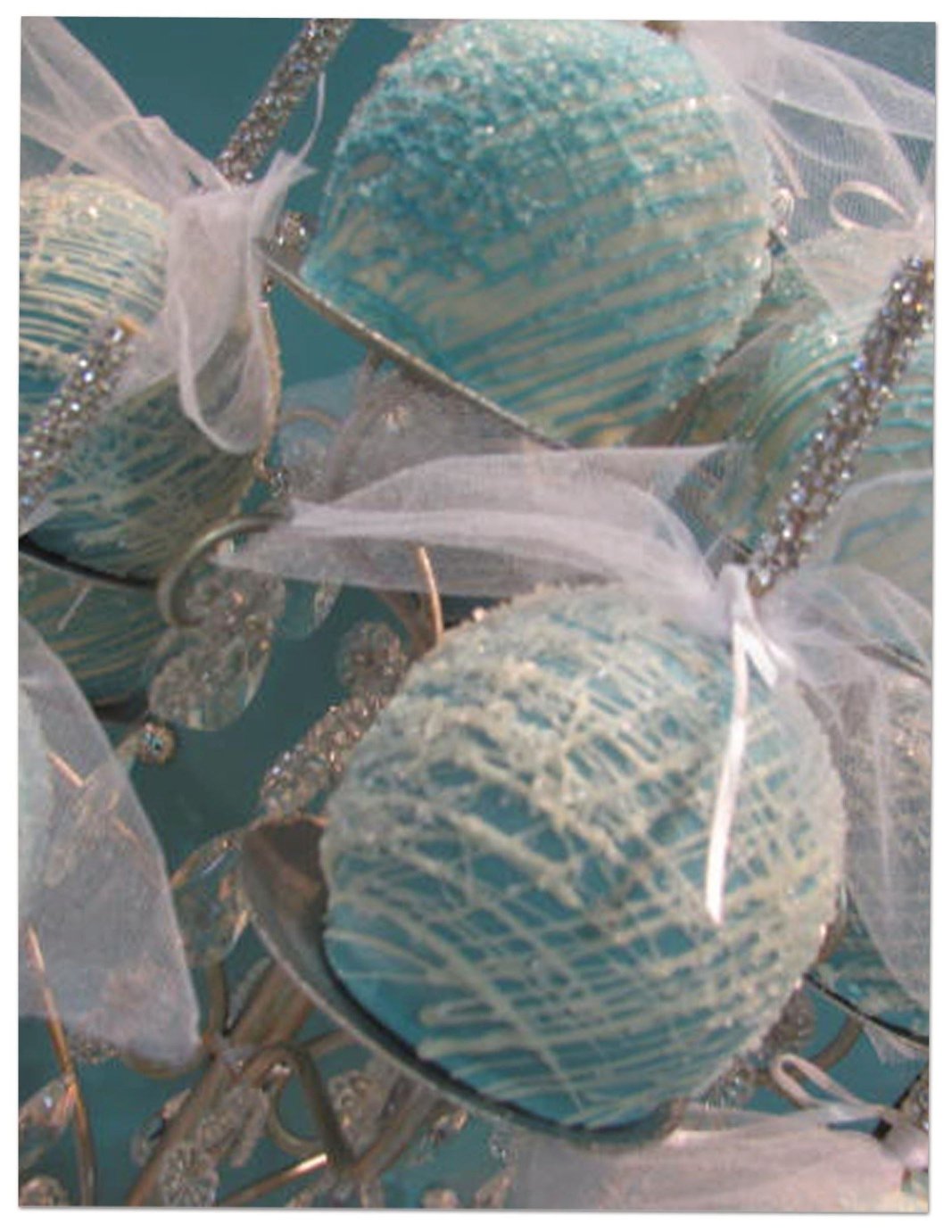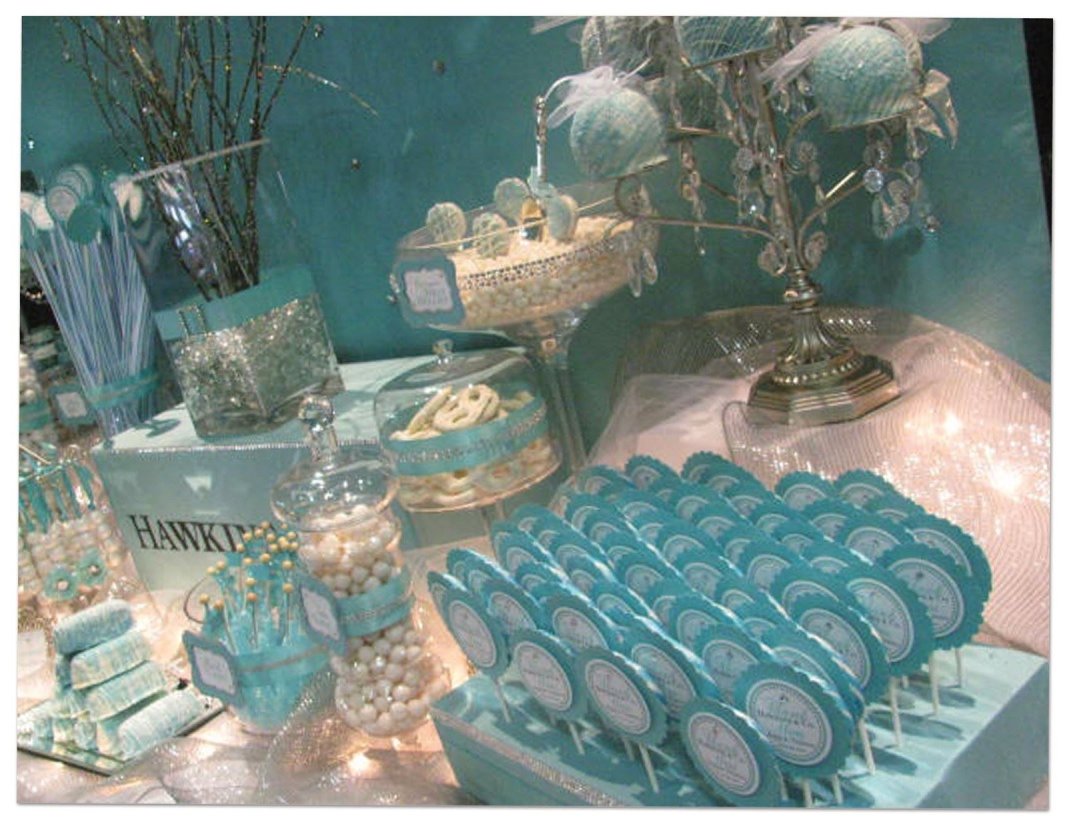 Well, the CT Bridal Expo was a huge success.  We've been so overwhelmed with responses from the event that we haven't had time for our Blog.  We met so many wonderful brides, grooms, and family members along with some fantastic vendors .  We displayed two very different candy buffet tables....one very elegant and all white and the other  more whimsical in blues and greens.  You can view pictures of them in our gallery.




We will be showcasing our displays once again at Maneeley's Annual Bridal Night on Wednesday, March 2nd.  They will be featuring their menu as well as hosting their preferred vendors.  This show is for brides and grooms who have already booked with them as well as potential clients.  It is sure to be a culinary treat.




We absolutely love what we do!  We have fun before, during and after our events and create a special bond with our clients.  I recently caught up with a few of our 2010 clients.   It's so great to hear how everyone is doing in 2011.  I spoke with the mother of the bride from one of our favorite 2010 weddings at Saint Clements Castle.  That was an extraordinary wedding!  What a beautiful bride and groom, gorgeous day, beautiful location and wonderful photographer.  Check out some of their pictures at Studio SMC and do a search for Jobeth and Brian.  Studio SMC captured some great photos of the candy buffet.  Please let us know what you think.













0

/